Enrollment Information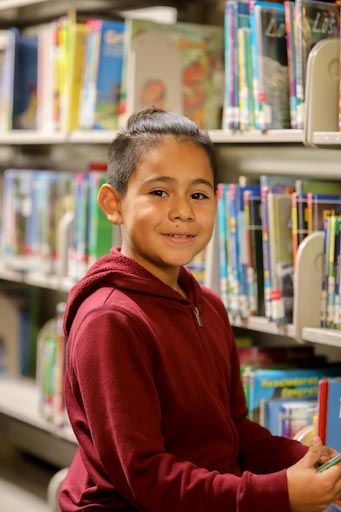 Archuleta Registration for SY 2023-24
Once a family is enrolled — or accepted — into a DPS school, the next step is registering with their school. This is the annual process of providing and updating student and family information on file, including emergency contacts, health information and more.
(Online) If you missed the early bird registration for Archuleta (May 8-19), please register in late July. This means that if your student is an incoming 1st, 2nd, 3rd, 4th or 5th grader, then families should complete the online registration for 2023-2024 school year. To register online, sign in to Parent Portal, click on "See All Apps," then click on "Online Registration" to verify or update your student's information. Online registration can only be completed by the parent/guardian listed in the primary household of the student record. If you don't have a Parent Portal account, please contact your school directly for registration information.
(In-Person) You can also come to Archuleta for in-person registration on the dates (late July, early August) that will be announced through our app, facebook or on our website.
Archuleta seats fill up fast so please secure a spot completing the online registration or coming in-person. If you have further questions, please email Irene Hernandez at irene_hernandez@dpsk12.net or Dede Maestas at dede_maestas@dpsk12.net or call 720-424-9888.
You can schedule a school tour by calling the main office. If you are a new student, please go to schoolchoice.dpsk12.org or click on the link below.
Awards and Honors
The Archuleta community is committed to creating an environment of success for all through hard work, love and inspiration. Your student will leave from Archuleta prepared for the next steps in his or her education and ready to embrace the future.
Archuleta was awarded Governor's Distinguished Improvement Award in May 2023 for demonstrating exceptional growth on the School Performance Framework!
U.S. News recognized Archuleta as a "Best Elementary School" during the 2021-22 school year. Archuleta is ranked in the top 25 elementary and middle schools in Denver Public Schools and in the top 30% of schools in Colorado.
Archuleta is ranked the #1 Title 1 school of all elementary and middle schools in DPS.  
Archuleta is in the top 20 of 119 elementary schools in DPS for overall 2019 School Performance Framework rating. 
Archuleta is the Highly Gifted and Talented magnet school in the Far Northeast.
Lena Archuleta Elementary was the only school in the district to exceed expectations in two or more areas of early literacy growth while also exceeding expectations in literacy, math and science compared to similar schools on CMAS 2019. 
Archuleta ranks 11th out of 119 elementary schools in DPS for students reading at or above grade level, based on READ Act data.  
The highly qualified staff at Archuleta is committed to student success. Over 70 percent of our educators hold a master's degree or higher.