About Us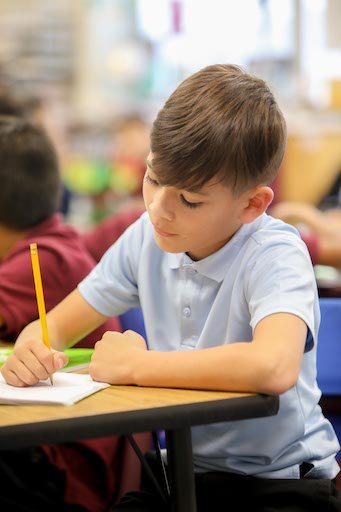 Address
16000 Maxwell Place
Denver, CO 80239
720-424-9888
School Hours
8:45 a.m. to 3:45 p.m.
Office Hours
8 a.m. to 4 p.m.
School Mantra
Discover Your Einstein
School Vision
The Archuleta community is committed to creating an environment of success for all through hard work, love, and inspiration.
School Goals
The staff of Archuleta embraces the challenge to improve our student academic achievement by aligning our school's curriculum to strongly prepare our students to exceed the state's standards. By implementing the Denver Plan, providing professional growth opportunities with a clear focus and utilizing data teams to continually monitor and guide student growth, we are experiencing steady increases in student performance.
School Programs
We expect a lot from our kids. We expect them to learn all they need to become productive members of the workforce, keeping the U.S. dominant in the global economy. We expect them to master challenging content in literacy, math, science and other subjects, while also developing their talents and creativity. We expect them to be healthy and mindful of the need to stay active. Schools can't give kids all they need with just reading, writing and math. Archuleta uses school programs to supplement the education of its students. School Programs give kids more opportunities and help all kids to meet our expectations. School Programs help kids develop to their fullest potential.
Programs Offered
Arts Program
Basketball Club
Choir
Highly Gifted and Talented
Kindness Club
Library Media Center
Literacy Intervention Program
Math Tutoring
Mindfulness
Music Program
Peer Mentoring
Physical Education
Recycling Program
Shakespeare Club
STEM Club
Technology Integration Program
Transitional Native Language Instruction (TNLI)