Lena Lovato Archuleta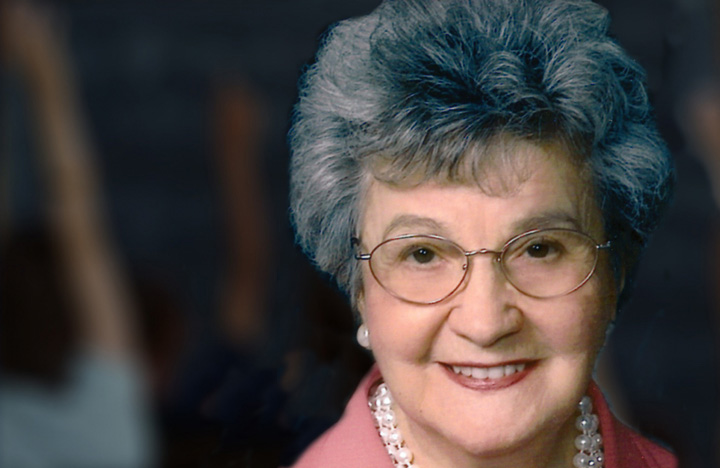 Mrs. Lena Lovato Archuleta (July 25, 1920-April 3, 2011) was born in Clapham, New Mexico. She is the eldest daughter of Eusebio and Dominguita Lovato, both deceased. Her only sister, Leonor, who was a Navy nurse during World War II, died in 1976. Lena and her sister were fortunate to have parents and a maternal grandmother who valued education above all else. They provided the opportunity through hard work and sacrifice. Lena Lovato graduated from Raton High School (Raton, N.M.). She then married Juan U. Archuleta in 1943. When Mr. Archuleta died in 1998 they had been married fifty-five years.
Education: Lena attended the University of Denver on a four-year, half-tuition scholarship, graduating in 1942 with a B.A. in Education. In 1951, she received a master's degree (M.A.) in Library Science from the University of Denver.

Educational Experience: Lena L. Archuleta taught in the classrooms of New Mexico and Colorado for over thirty years. Her first assignment in Denver was as librarian at Westwood Elementary School.
In the last fourteen years, Lena served in various administrative positions with the Denver Public Schools. Her last assignment was that of principal at Fairview Elementary School.
Awards and Honors: Among the honors presented to Mrs. Archuleta are Regis University's Civis Princeps Citation in Humanitarianism, the Bernie Valdez Award for Community Service, the Hispanic Annual Salute, the Women's Bank Education Award, the Denver Hispanic Chamber of Commerce "Famous Firsts" Award and the National Achievement Award from Mortar Board, Inc. In 1986 she was inducted into the Colorado Women's Hall of Fame. The University of Colorado at Denver conferred upon her its Distinguished Service Award in May 1999.
In 2001 Mrs. Archuleta received the Regional "Mujer" Award from the National Hispana Leadership Institute. That same year Mayor Wellington Webb included her in a tribute to "Mile High Legend Unsung Heroes."
The Denver Public Library Commission unveiled the Cesar Chavez Leadership Hall of Fame and created the Lena L. Archuleta Community Service Award in April 2002. Her portrait will be among the first in the gallery of Latinos and Latinas displayed at the Woodbury Branch Library.
Other resources: