Parent Tech Info Session REMINDER
Posted 11/14/2019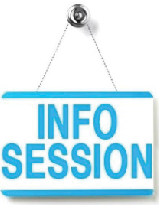 Informative Meeting for Parents/Guardians
Monday, November 18th
9:00 – 9:50 a.m.
Archuleta Library
Archuleta will be offering an Informative Meeting to share the following information:
Navigating our school's website
Introduce online educational resources available through the school website
Lena Archuleta on Facebook
Lena Archuleta's new App – Flyer and its new features
Hope you can join us!
—————————————————————————————————–
Junta informativa para padres
Lunes, 18 de noviembre
9:00 -9:50 a.m.
Librería de Archuleta

Archuleta estará ofreciendo una junta informativa para compartir en los siguientes:
Navegar el sitio web de la escuela.
Introducir recursos educacionales en línea disponibles por la página web de la escuela.
Lena Archuleta en comentarios.
Lena Archuleta nueva aplicación – Flyer Amber y sus nuevas funciones.
Espero puedas venir!