LOCKOUT Letter – Nov 12
Posted 11/13/2019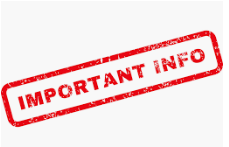 November 12, 2019
Dear Archuleta Families
At around 2:20 PM today, our campus went on a lockout due to a shooting that occurred near the Rachel B. Noel campus. During a lockout, we receive communication from Safety and Security through our intercom system, at this time our administration team works to ensure our building is secure.
A lockout means we lock exterior doors of our school and bring students and staff inside the building. Business inside the building continues as normal but everyone must stay inside the building. We quickly followed all school-level protocols in alignment with DPD and DPS' Department of Safety, and students are safe and are in class.
Please be assured that DPS Safety and Security were present to help release students safely during today's dismissal. The Montbello Rec Center was also closed today for after school activities. We will be following up with any updates if we have them from DPD or DPS Safety and Security.

Yolanda Ortega
Principal
12 de noviembre de 2019
Queridas familias de Archuleta
Alrededor de las 2:20 PM de hoy, nuestro campus se cerró debido a un tiroteo que ocurrió cerca del campus Rachel B. Noel. Durante un bajo llave, recibimos comunicación de Seguridad y Protección a través de nuestro sistema de intercomunicación, en este momento nuestro equipo de administración trabaja para garantizar que nuestro edificio sea seguro.
Un bajo llave significa que cerramos las puertas exteriores de nuestra escuela y llevamos a los estudiantes y al personal al interior del escuela. Los negocios dentro del escuela continúan normalmente, pero todos deben permanecer dentro del escuela. Seguimos rápidamente todos los protocolos a nivel escolar en alineación con la policia de Denver, el Departamento de Seguridad DPS, y los estudiantes están seguros y en clase.
Tenga la seguridad de que DPS Safety and Security estuvo presente para ayudar a liberar a los estudiantes de manera segura durante el despido de hoy. El Centro de Recreación Montbello también cerró hoy por actividades después de la escuela. Seguiremos cualquier actualización si la tenemos de DPD o DPS Safety and Security.
Yolanda Ortega
Directora