KINDNESS BAG DRIVE REMINDER
Posted 12/05/2019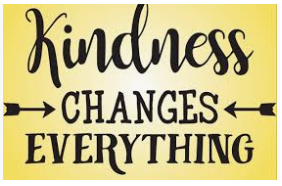 Dear Archuleta Families,
Our last day to bring in donations for our Kindness bag drive is tomorrow, Friday, December 6, 2019. We are still in need of items to fill our kindness bag. Our goal is fill at LEAST 100 bags, but we are hoping to exceed that amount. We appreciate all those who have already donated! At this time, we are currently in need of more:
• Hand sanitizer
• Toothpaste
• Floss
• Gloves
• Shampoo
• Conditioner
• Socks
• Gloves
• Lip balm
• Lotion
• Shaving cream
• men's deodorant
We know we identified specific class items, but if your student wants to donate any items still needed they can bring them in to credit to their class.
Thank you,
Archuleta Staff
————
Estimados familiares de Archuleta,
Nuestro último día para traer donaciones para nuestra unidad de bolsa de bondad es este viernes 6 de diciembre de 2019. Todavía estamos en necesidad de artículos para llenar nuestra bolsa de bondad. Nuestro objetivo es llenar por lo MENOS 100 bolsas, pero esperamos superar esa cantidad. ¡Agradecemos a todos los que ya han donado! Se adjunta la lista de los artículos que se ha asignado a cada clase.! En este momento, actualmente estamos en necesidad de más:
• Desinfectante de manos
• Pasta de dientes
• Floss
• Guantes para el frio
• Champú
• Acondicionador
• Calcetines (para hombres, mujer y niños)
• Lip balm
• Loción
• Desodorante de hombres
Sabemos que identificamos artículos específicos de la clase, pero si su estudiante quiere donar cualquier artículo que todavía se necesita pueden llevarlos al crédito a su clase.
Gracias,
Archuleta Staff